TRAICE strives to become a leader in high end CCTV products. 1.3 megapixel resolution is the lowest standard employed in all TRAICE products, including AHD cameras.From one camera systems for a basic home surveillance system to critical infrastructure security involving thousands of cameras, TRAICE has you covered.
TRAICE offers 3 technologies in which all products may be categorized: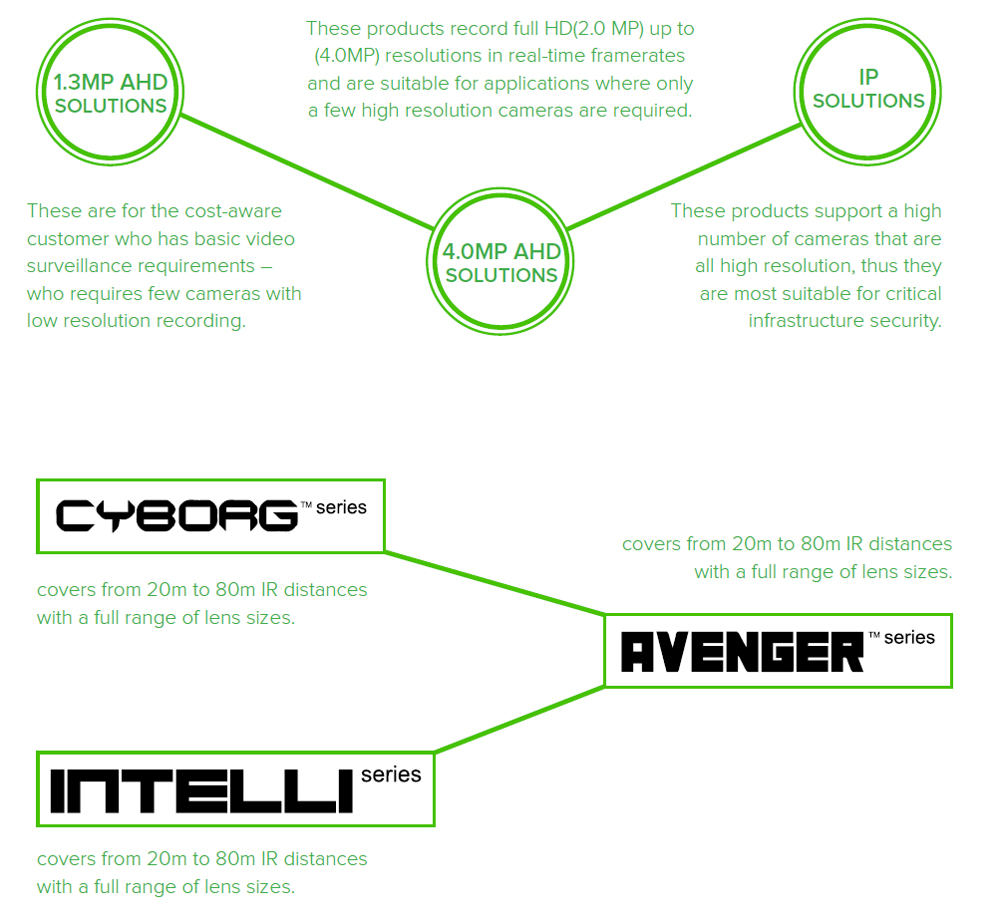 All TRAICE products come with a standard 2 year warranty that can be extended.