TRAICE offers 2 main types of solutions: AHD and IP. In each solution, there is a comprehensive list of options. From 20m IR coverage to 80m IR, fixed and varifocal, the full range of cameras is covered. Further, the full recording solutions is offered with TRAICE.
Selecting the camera you need is simple with TRAICE. You just need to follow a 4 step process outlined below: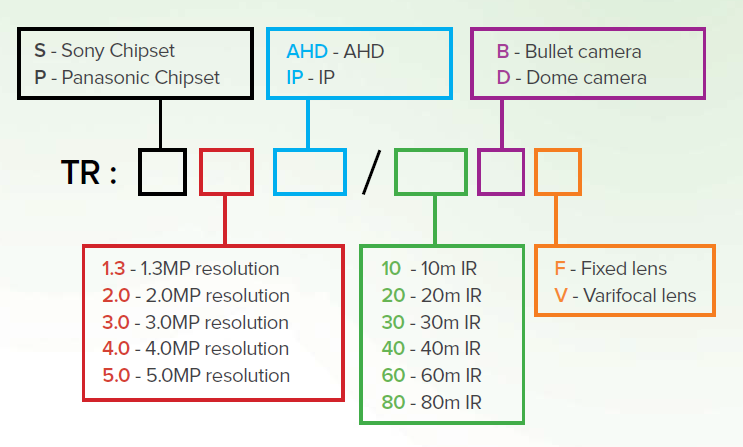 Step-1
Indoor vs Outdoor
Indoor Camera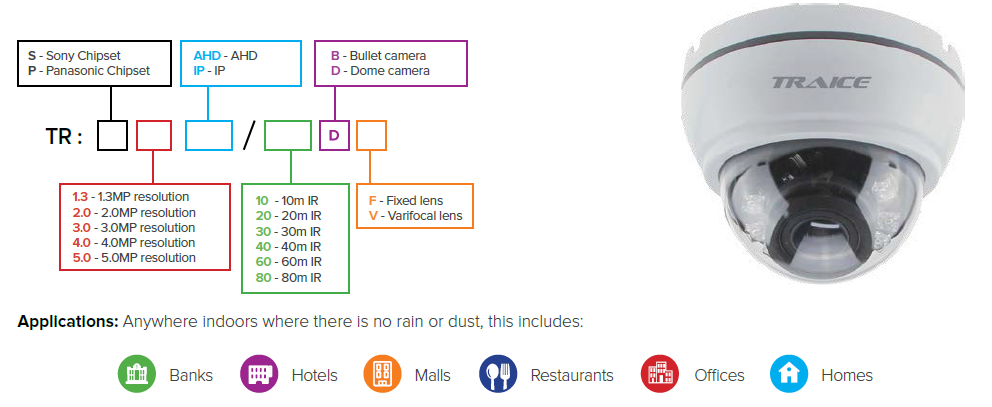 Outdoor Camera
Outdoor CCTV cameras are referred to usually as bullet cameras, or outdoor IR cameras.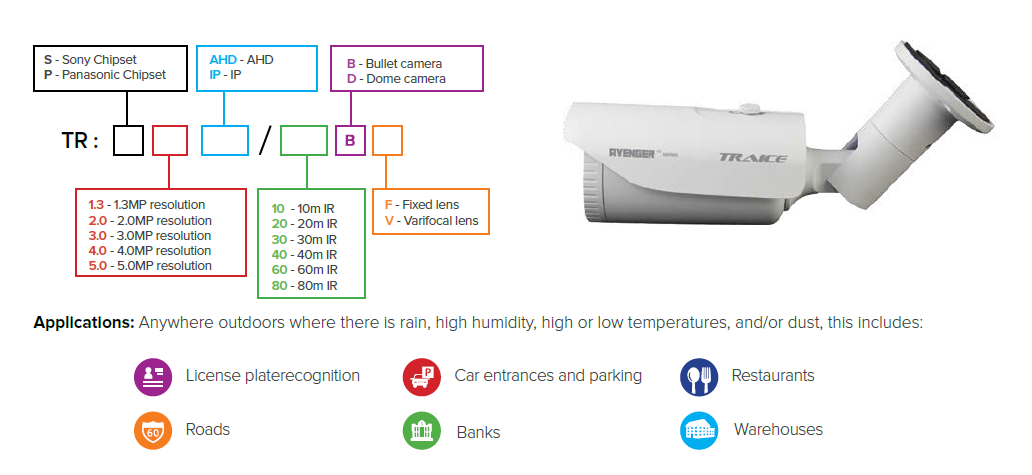 Step-2
Fixed lens vs. Varifocal lens
Fixed Lens
Indoor or outdoor fixed lens cameras are more cost effective than their varifocal counterparts. However, there is no flexibility in changing the focal length. That is, the angle of view is fixed, being either a wide angle view in a 3.6mm lens or a narrow angle view in a 6mm lens.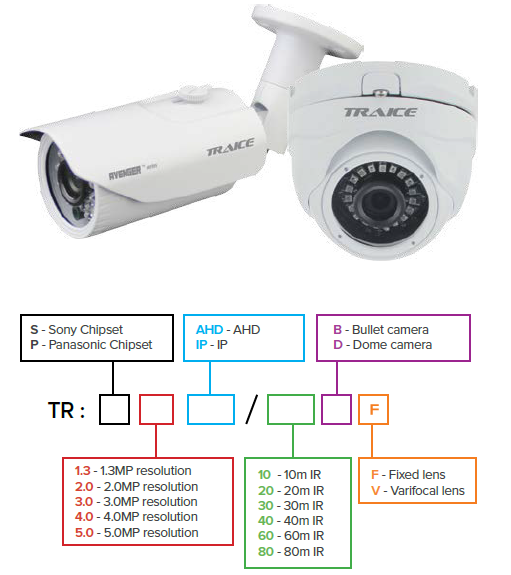 Varifocal Lens
Indoor or outdoor varifocal lens cameras offer flexibility in the angle of view, with a range from 2.8-12mm.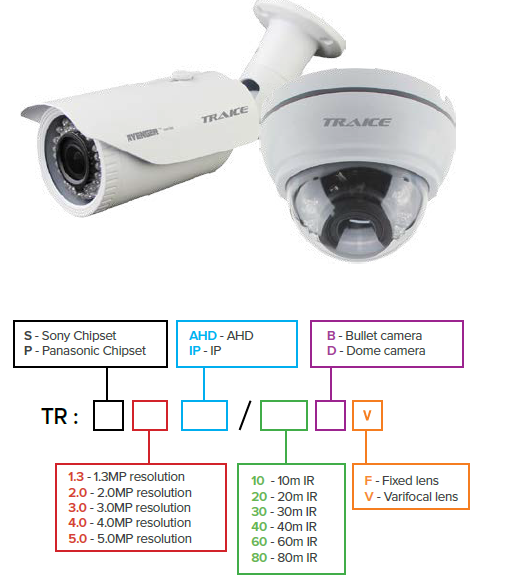 Step-3
IR Distance
Indoor Camera
All TRAICE cameras come with built-in infrared LED's which allow vision at night in 0 Lux lighting conditions. The IR distance determines LED illumination at night.

Step-4
CYBORG Series, AVENGER Series, And INTELLI Series
TRAICE outdoor cameras come in three variants, the CYBORG series, the AVENGER series, and the INTELLI series.